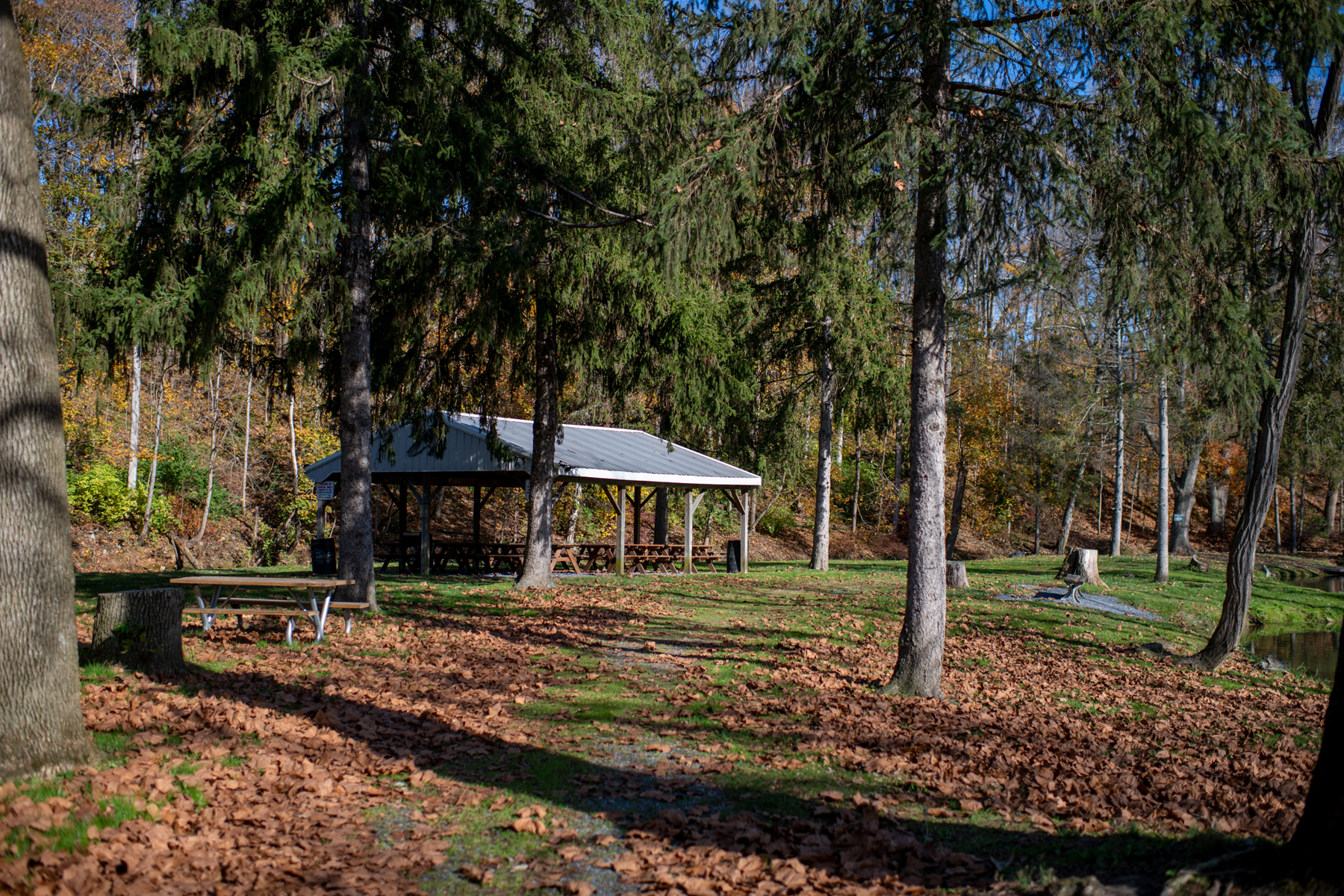 Fishing Preserve
Supplied with artesian spring water from a 19th century limestone quarry, Aqua-life Inc.'s Limestone Springs Trout Hatchery and Fishing Preserve near Myerstown, Lebanon County, Pennsylvania, offers recreational rainbow trout fishing daily all year round (excluding Thanksgiving, Christmas Eve, Christmas, New Year's Eve, and New Year's Day), as well as trout stocking and food service trout products. What was once a portion of the historic Union Canal is now a series of pools teaming with ready-to-catch (and eat!) trout. Expert and novice fisherman alike can enjoy a day's fishing with no fishing license required.
When fishing at Limestone Springs, all trout caught must be kept. Trout can also be purchased by the piece. Complimentary ice is available to chill your catch immediately, preserving the best in freshness and taste. Picnic tables and benches are available for you at Limestone Springs, and a peaceful pavilion and grill is also available by reservation. Snacks, drinks, bait, rods, essential tackle, ice, and trout cleaning are also available at the check-in pavilion.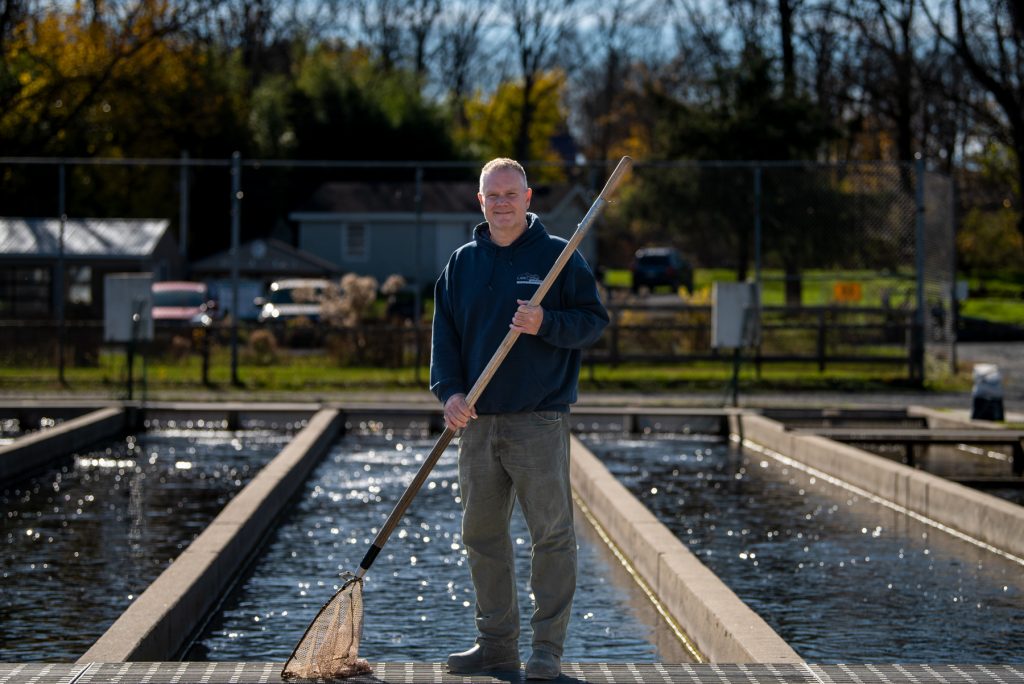 The Farm
With up to 12,000 gallons per minute of natural limestone spring water flowing continuously through the farm, Limestone Springs has demonstrated annual production as high as 400,000 pounds per year. While spring flows vary, which influences the number of trout that can be held, the facility can maintain a consistent output of over 300,000 pounds annually.
Following the devastation caused by Hurricane Irene and Tropical Storm Lee that hit the area in September 2011, Limestone Springs has introduced a novel, new production plan. With egg hatching capabilities no longer available at the farm, shipments of certified disease-free rainbow trout fingerlings are delivered four times each year.
Each shipment of fingerlings consists of 100,000 fish, which are placed directly into grow out raceways located in the lower complex. Fingerlings are around 2″ to 3" and are three months old when they arrive at the farm.
The growth from fingerling to a 14" trout takes on average 12 months of supervision and care. The unique system of water use in the raceway-style farm allows year-round harvest, ideally suited to supply food service customers with the freshest trout possible at any time of year.